A couple of years ago I did a 300 level paper in the Geography department at Otago University where as part of the course requirement, we had to make a brochure of Maori medicinal plants found at the Dunedin Botanical Gardens. To be 100% completely honest, even though I lived in North East Valley at the time, the Gardens for me were just a nice addition to my daily commute to uni. I was usually running late so never had the time to 'stop and smell the roses'. So for this assignment, it as nice to have an 'excuse' to explore the gardens.
The Botans' (the 'on point' name given to the garden, which I learnt later) was a place for uni students to smoke weed, drink in a public place, perform lewd acts or slack line. It wasn't until I did this 300 level paper that I actually explored and began to appreciate this beautiful place!
No amount of marijuana smoking, drunk naked hippies on slack lines could deter me from the gardens. NO!
Here's some cool facts about the Botans'
The Dunedin Botanic Garden is New Zealand's first botanic garden (opened in 1863) and holds the status of six star Garden of International Significance. There are only six world-standard Gardens of International Significance throughout New Zealand. Good Ole Dunedin has two Gardens of International Significance for your information. Larnach Castle Garden is the other.
ArbNet, the global network for tree-focused professionals, has accredited the Botanic Garden as level III.
The Camellia Collection is rated as a Garden of Excellence by the International Camellia Society.
The Botanic Garden celebrated its 150th anniversary in 2013. It occupies 30.4 hectares in North Dunedin at an altitude of 25 – 85 metres above sea level. The Garden has hill views from sunny lawns, more than 6,800 plant species and the song of wild native bellbirds, wood pigeons and tui.
Its wide range of horticultural and botanical collections includes roses, the herbaceous and perennial borders, a rock garden, New Zealand native plants and four hectares of Rhododendron Dell with more than 3,000 rhododendrons. An important aspect of The New Zealand Native plant collection is the cultivation of rare and endangered native plant species.
The geographic plant collections are an expression of the Victorian tendency for collection, growing plants from all around the world and displaying them in related groups. This collection has plants from temperate climates of North Asia, the South, Central and North Americas, Southern Africa, the Himalayas and the Mediterranean.
It's just so dreamy!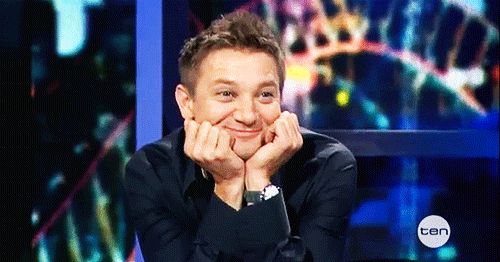 I have also learnt that one of New Zealand's past times is gardening, but don't tell my mother. Call me lazy, I like gardens, I appreciate them, I just don't want to 'garden'.
All they are, are big gardens right?
Not quite.
Botanic gardens do have a role outside of just making a space 'look pretty'. They are uniquely positioned to help address the issues relevant to restoring ecosystems. They provide knowledge and expertise in plant taxonomy, horticulture, biodiversity inventory, conservation biology, restoration ecology and ethnobotany, all key elements for achieving successful restoration.
Botanic gardens also collectively serve as a global repository for documented plant material, with at least one-third of all flowering plants maintained in living collections or seed banks. Utilizing knowledge gained from these collections, related herbaria and libraries, and combined with landscape knowledge from field surveys and ecological research, botanic gardens bring the understanding necessary to ensure that restoration leads to adequate taxonomic diversity and incorporates appropriate genetic provenance.
Botanic gardens can therefore restore diverse and ecologically resilient places, avoiding the dangers and pitfalls associated with growing inappropriate plants in the wrong environment.
Botanic gardens are also well-placed to raise awareness amongst the general public of the need for, and benefits that can be derived from, successful ecological restoration projects.
So basically botanical gardens, like the Dunedin Botanical Garden aid in conservation!
So next time you and the family are out in North Dunedin, go for a walk through the gardens. Go and smell the roses! Enjoy this very special green space!
And tell a hippie to go get a job!
Till next time!
'Hippie peace sign' image sourced under the creative commons license.
Hippies' image sourced under the creative commons license. 
'conservation' image sourced from http://maxpixel.freegreatpicture.com/Ecology-Nature-Conservation-Environmental-Protection-326923, under the creative commons license.
All other images sourced are authors own. 
Gif sourced from giphy.com, under the creative commons license. 
References:
http://www.dunedinbotanicgarden.co.nz/
Flanagan C. The history and significance of public gardens. In: Rakow DA, Lee SA, editors. Public Garden Management: A Complete Guide to the Planning and Administration of Botanical Gardens and Arboreta. John Wiley & Sons, Inc.,
Hoboken, New Jersey, USA; 2011. p. 15

–

29
The role of botanic gardens in the twenty-first century. Available from: https://www.researchgate.net/publication/313041184_The_role_of_botanic_gardens_in_the_twenty-first_century [accessed Apr 3, 2017].