Donald Trump, eggs, chicken and walking uphill… All of these things I could happily live without in my life! I might add, in no particular order either! I hate them all equally as much as the other! Please refer to Gif below for visual on how I feel.
Ask anyone!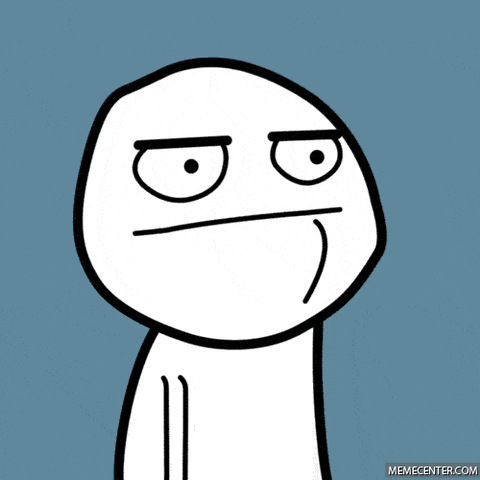 This is why my body is 'winter ready'. I'm built for comfort, not speed. Walking up hill just isn't a fun activity, so as you can imagine I LOVE living in Dunedin, with all of her hills!
Besides having the steepest residential street in the world, Dunedin is home to some pretty incredible coastline. Most is only accessible by stupid steep walkways, but my theory is the steeper the walkway the bigger the reward at the bottom.
So that leads me to Tunnel beach.
Tunnel Beach is one of Dunedin's most popular tourist attractions, visited by about 40,000 people each year. it is located 7.5 kilometres (4.7 mi) southwest of the city centre of Dunedin. Located just south of St Clair, Tunnel Beach has sea-carved sandstone cliffs, rock arches and caves. Numerous accounts online will state the 'You will enjoy a short walk'. NO YOU WONT! The walk back is UP, and its a KILLER, there will no NO ENJOYMENT on the way back up!
DON'T SAY I DID'NT WARN YOU!
You will however see spectacular 30 metre high sandstone cliffs and an historic tunnel down to the beach.
Tunnel Beach's namesake feature is the historic 1876-77 tunnel through the cliff with 72 steps down to the beach. It's actually not that bad of a walk up, I just like to complain because I hate 'up'.
This wouldn't be a science blog without some science!
The 30 m high cliffs at Tunnel Beach are Otakou group Caversham sandstone, 13.5 to 22 million years old. The Caversham Sandstone is an extensive unit, covering an area from Palmerston, 40 kilometres north of Dunedin, to Black Head 10 kilometres to the south.
This 230 m thick layer of "calcareous sandstone, sandy limestone and minor tuff" was laid down while eastern Otago was under the sea. From about 25 million years ago the land was gradually uplifted by tectonic plate movement along the Alpine Fault.
The high carbonate content of the deposit (40 – 65%) caused attention to be focussed on the sandstone as a possible source of calcium carbonate. Prior to 1865 this was used as a  raw material for cement manufacture, in particular at the Milburn Lime and Cement Company's cement works at Burnside.
In the sandstone layers you can see rusty streaks formed by iron staining, shell fragments, brachiopod or sea urchin fossils, and even eroded whale vertebrae about 5m up the western side.
From the access track you can see more recent volcanic cliffs. Looking west is the jagged 'tooth' of Blackhead, basalt organ pipe formations from the Dunedin Volcanic group 10-21 mya. Looking east are the basalt cliffs above St Clair, 12 – 13 mya formed during the first eruptive phase of the Dunedin Volcano.
History
This tunnel was built by John Cargill whose residence "Sea View" was only 800 m away from the beach on Hillhead Road. His 152 acre farm stretched along the clifftops towards St Clair. Local rumour suggests that John Cargill had it built as a gift for his daughters, or to provide them with a private bathing spot to safeguard their modesty. Whether its true or not, its a bloody good reason to have a private beach in my mind!
Tunnel Beach, usually called "Cargill's Cliffs" or "Seaview Beach", became a popular beauty spot. It was recommended for sketching from nature Otago Witness 19 February 1891.
By 1892 the stairway was "partially ruined by mischievous boys rolling stones down it" Timaru Herald 15 November 1892
As the 20th century wore on, landowners discouraged people from their previous "wandering at will' from St Clair along the clifftops to Tunnel Beach. By the 1970s, the only way the public could visit Tunnel Beach was in an organised group tour.
Luckily, public pressure brought about the 1975 Walkways Act, and on 16 March 1983 an easement over private land down to Tunnel Beach was opened as a walkway. The tunnel steps were concreted at this time. The walkway was officially gazetted 30 March 1992. The track was regraded, gravelled and fenced on both sides in 2012.
Now if I was cool I would mention that in a few blogs I've previously written you can view Aurora at Tunnel. It is also an active area experiencing coastal erosion similar to St Clair beach, plus you can see old lava evidence from the Dunedin Volcano, but I wouldn't do that to you would I?
If you plan to visit Dunedin, or live here but have never been to Tunnel beach, regardless of my moaning about the walk back up, it really us a spectacular place to visit. Go set your fit bit and hit your daily step count! Head down at low tide and just have a bloody good time!
Till next time!
References:
Arthur, Kristina, 'Age and environment of the Caversham Sandstone,' Otago Geology Theses, accessed April 3, 2017, http://theses.otagogeology.org.nz/items/show/479.
Rust, S. 2006, 'Note on the occurrence of fossil amber in the Caversham Sandstone (Miocene), Otago'. Newsletter / Geological Society of New Zealand, 141: 30-31
All images are Authors own or sourced under the creative common license: Rock Strata image By Nilfanion (Wikimedia UK) [CC BY-SA 4.0 (http://creativecommons.org/licenses/by-sa/4.0)%5D, via Wikimedia Commons.
Gif from https://giphy.com/search/hate-exercise
Caversham sandstone picture By Kaikorai Valley College, Dunedin, New ZealandKaikorai Valley College (Kaikorai Valley CollegeKaikorai Valley College) [CC BY-SA 3.0 (http://creativecommons.org/licenses/by-sa/3.0), 
Meddling kids meme: https://memesuper.com/categories/view/74a13ee41b2bf6a10b88914920e123e1031b01f8/those-meddling-kids-meme.html
Video credit:
Tunnel Beach Drone Flight, Sam's Playground, Published on Jan 8, 2015