Throughout this blog I have tried to explain the science behind popular spots found around Dunedin, but one aspect of Dunedin that is not only interesting, it is also helping scientists understand every aspect of human development, it is the people.
He aha te mea nui o te ao
What is the most important thing in the world?
He tangata, he tangata, he tangata
It is the people, it is the people, it is the people
Maori proverb
Look at me trying to get all deep and stuff!
The Dunedin study
The Dunedin Study has followed the lives of 1037 babies born between 1 April 1972 and 31 March 1973 Queen Mary Maternity Hospital, Dunedin, New Zealand, since their birth. The Dunedin study is the longest study of its kind in the world. The Research Unit runs the ongoing Dunedin Multidisciplinary Health and Development Study (also known as the Dunedin Study) which is a detailed study of human health, development and behaviour, founded by Dr Phil A. Silva.  The Study is now in its fifth decade and has produced over 1200 publications and reports, many of which have influenced or helped inform policy makers in New Zealand and overseas.
During an assessment, study members are brought back to Dunedin from wherever in the world they live. Can you Say FREE TRIP?!?!?!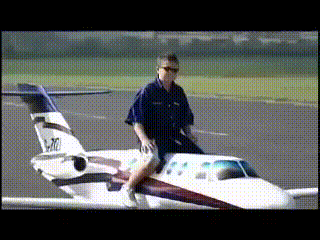 They participate in a day of interviews, physical tests, dental examinations, blood tests, computer questionnaires and surveys. Sub-studies of the Dunedin Study include the Family Health History Study (conducted in 2003-2005) which gathered information about the health of the Study members' parents and families; the Parenting Study which began in 1994 as a study of Dunedin Study members who are parenting a 3 year old; and the Next Generation Study (commenced 2007) which is a study of the 15-year-old teenagers whom Study Members are parenting looks at the lifestyles, behaviours, attitudes and health of today's teenagers, and aims to see how these have changed from when the original Study Members were 15 (in 1987-88). These studies will provide valuable information across three generations of New Zealanders. This means that information across three generations of the same families will be available.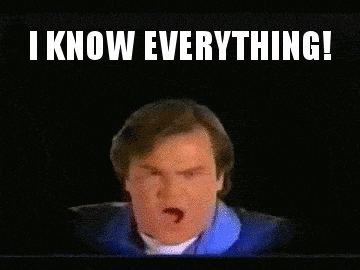 Great emphasis is placed on retention of study members. At the most recent (age 38) assessments, 96% of all living eligible study members, or 961 people, participated. This is unprecedented for a longitudinal study, with many others worldwide experiencing 20–40% drop-out rates.
For once New Zealanders are NOT famous for being dropouts!
The resulting database has produced a wealth of information on many aspects of human health and development. As of 2015 over 1,200 papers, reports, book chapters and other publications have been produced using findings from the study. The multidisciplinary aspect of the study has always been a central focus, with information ranging across:
Cardiovascular health and risk factors
Respiratory health
Oral health
Sexual and reproductive health
Mental health
Psychosocial functioning
Other health, including sensory, musculo-skeletal, and digestive
This is only a taster of media released reports:
2016, Why Am I?, 2016 four-part television series shown on TV One in New Zealand and on TVOntario in Canada as Predict My Future: The Science of Us
2002, MAOA gene and violence
Further publications can be found on the website.
For some more reading read this report from Stuff.co.nz.
Everyone can agree that this study is invaluable. I hope it goes on for many many years! I would love to meet one of the participants and personally thank them. Without meeting any participants, if you are one and you are reading this, Thank you! Thank you for being willing to be poked and prodded and asked some pretty personal questions so we can all learn more about the Human condition.
If you haven't seen the serious it comes highly recommend.
You know you have made it when you have your own TEDx Talk:
This is the last post for this blog series.
Phew we made it!
Thank you for following me on this journey!
References:
Both Gifs are sourced from Giphy.com under the creative commons license.
Poulton, Richie; Moffitt, Terrie E.; Silva, Phil A. (2015). "The Dunedin Multidisciplinary Health and Development Study: overview of the first 40 years, with an eye to the future". Social Psychiatry and Psychiatric Epidemiology. 50 (5): 679–693. doi:10.1007/s00127-015-1048-8. ISSN 0933-7954.
http://www.stuff.co.nz/entertainment/tv-radio/80402120/Dunedin-providing-the-data-that-could-shape-humanitys-future.
http://dunedinstudy.otago.ac.nz/
Video Credit:
The Science of Us-a forthcoming documentary series about the Dunedin Longitudinal Study, Duke SSRI, Published on May 29, 2012.
Looking through the lens of 1000 lives: Prof Richie Poulton at TEDxDunedin, TEDx Talks, Published on Sep 15, 2012.
Thinking image Sourced under the creative commons license http://maxpixel.freegreatpicture.com/Primate-Hairy-Thinking-Book-Monkey-Chimpanzee-1757972.